Determining the Value of Your Coins
June 18, 2020
What Are the Most Valuable Collectibles?
August 28, 2020
It's Never Been Easier to Buy & Sell Gold Jewelry
---
If you're considering the prospect of selling your gold jewelry, you may not know where to start. Fortunately, with the assistance of Sol's Jewelry & Loan, you've got nothing to worry about! Our jewelry buyers have been at it for years, and understand precisely what it takes to ensure the satisfaction of gold sellers throughout the Omaha, NE region.

Be sure to browse the following sections once you're ready to part with your gold jewelry. Our certified team has provided some helpful tips to ensure you receive an excellent return on your valuable items. We want you to feel confident throughout the entire gold selling process!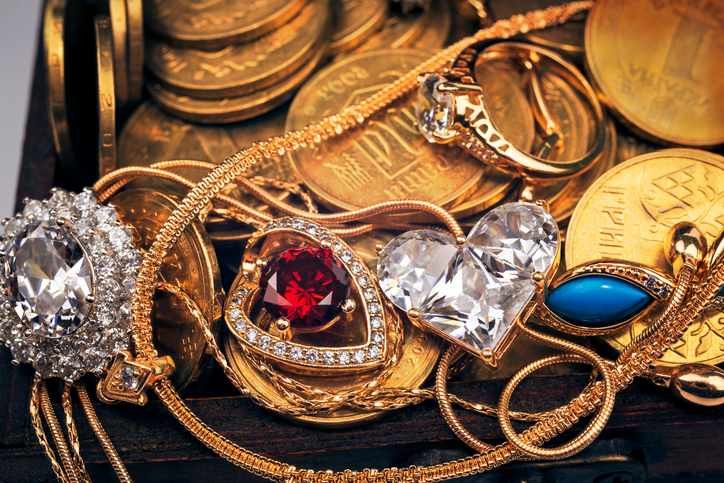 Follow These Simple Steps to Receive Cash for Gold Jewelry
TAKE STOCK OF YOUR COLLECTION
Prior to selling your collection, be sure to evaluate each piece of gold jewelry. Make sure that your emotional attachment to a given piece does not outweigh the potential selling price. Keep in mind, many buyers will accept broken or mismatched jewelry, including single earrings and outdated items with no emotional meaning.
KEEP YOUR EXPECTATIONS IN CHECK
In most instances, jewelry isn't composed of 100% gold. In fact, your pieces probably include some gold, as well as a series of separate alloys. It's important to remember that when you sell your jewelry, you will only be paid for the components that are composed of pure gold.
REQUEST MULTIPLE OFFERS
You may choose to request bids from a series of certified buyers prior to signing on the dotted line. In some instances, you will receive drastically different offers, so it's important to consider all your options.
DO YOUR RESEARCH
Be sure to explore the current price of gold before you sell your jewelry. Although you probably won't receive the same rate in exchange for your pieces, it's important to establish an accurate reference point before making any deals.
If you have any additional questions, comments, or concerns, be sure to
contact one of the knowledgeable representatives at Sol's Jewelry & Loan
. Our friendly team members are always standing by to lend a helping hand. Not only do we purchase gold jewelry from local clients, but we feature all sorts of used electronics, designer jewelry, and collectible coins at our convenient locations.