Buy and Sell Collectibles
Multiple Antique Store Locations in the Omaha, NE Area
Do you want to sell an antique vase that is collecting dust in your home? Do you want to add another vintage postcard to your collection? Are you craving a good antique store "hunt" for an item you didn't even know you wanted?
Whether you're looking to sell or buy collectibles in the Omaha, NE area, you can start here! At Sol's Jewelry & Loan, we have multiple antique shop locations that each have a wide selection of antiques and collectibles to choose from. If you're looking to thin out your collection, we would love to add to ours!
As the largest pawn and antique shop in the Omaha, NE area, we offer a variety of items for any collector. Our knowledgeable staff can help you navigate our antique shop to find exactly what you're looking for.
Additionally, we buy collectibles that you no longer need or want. For art, ornaments, baseball cards, and more, you can trust our inventory and expertise!
Our Antique Shop Buys Collectibles
If you want to sell antiques and collectibles, we'll buy them. Our family-owned and operated antique shop has been part of the community for over 30 years-we strive to offer the best prices and customer service in the city.
Our Sol's Jewelry & Loan team will assess your collectibles and determine a competitive price. We won't ever take advantage of you or your financial situation. Instead, we will give you a price point and you can decide if it works with your budget.
Keep in mind: we won't ever accept or re-sell stolen goods. Help us maintain our antique shop's reputation for honesty-only bring in items that we can legally buy and re-sell.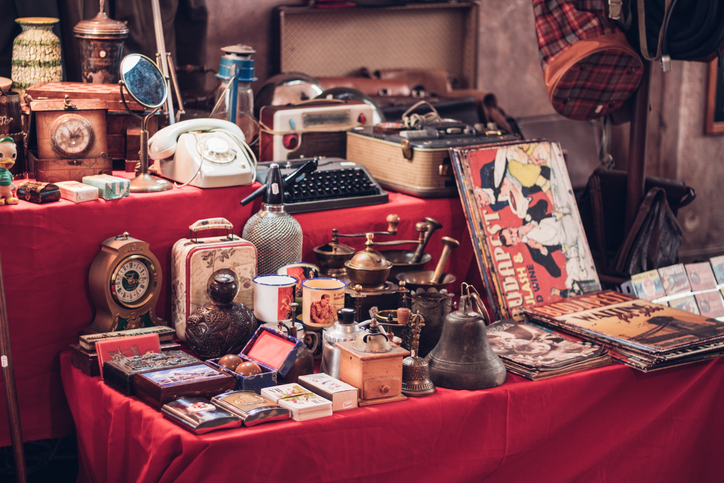 Our Antique Shop Sells Collectibles & Other Items
Our large collection of antiques and collectibles will meet any collector's needs. Whether you're looking for a specific item or are just interested in browsing an antique shop to see what pops up, choose Sol's! We even offer a 30-day guarantee on any item sold. If you don't like what you buy, we'll accept it within that 30-day period without any questions asked.
If you're looking to buy or sell collectibles or antiques in the Omaha, NE area, trust us to offer the service and prices you deserve. Contact us at 403.333.SOLS to speak with a member of our team today. Visit our antique shop at any of our convenient locations to browse our vast inventory!