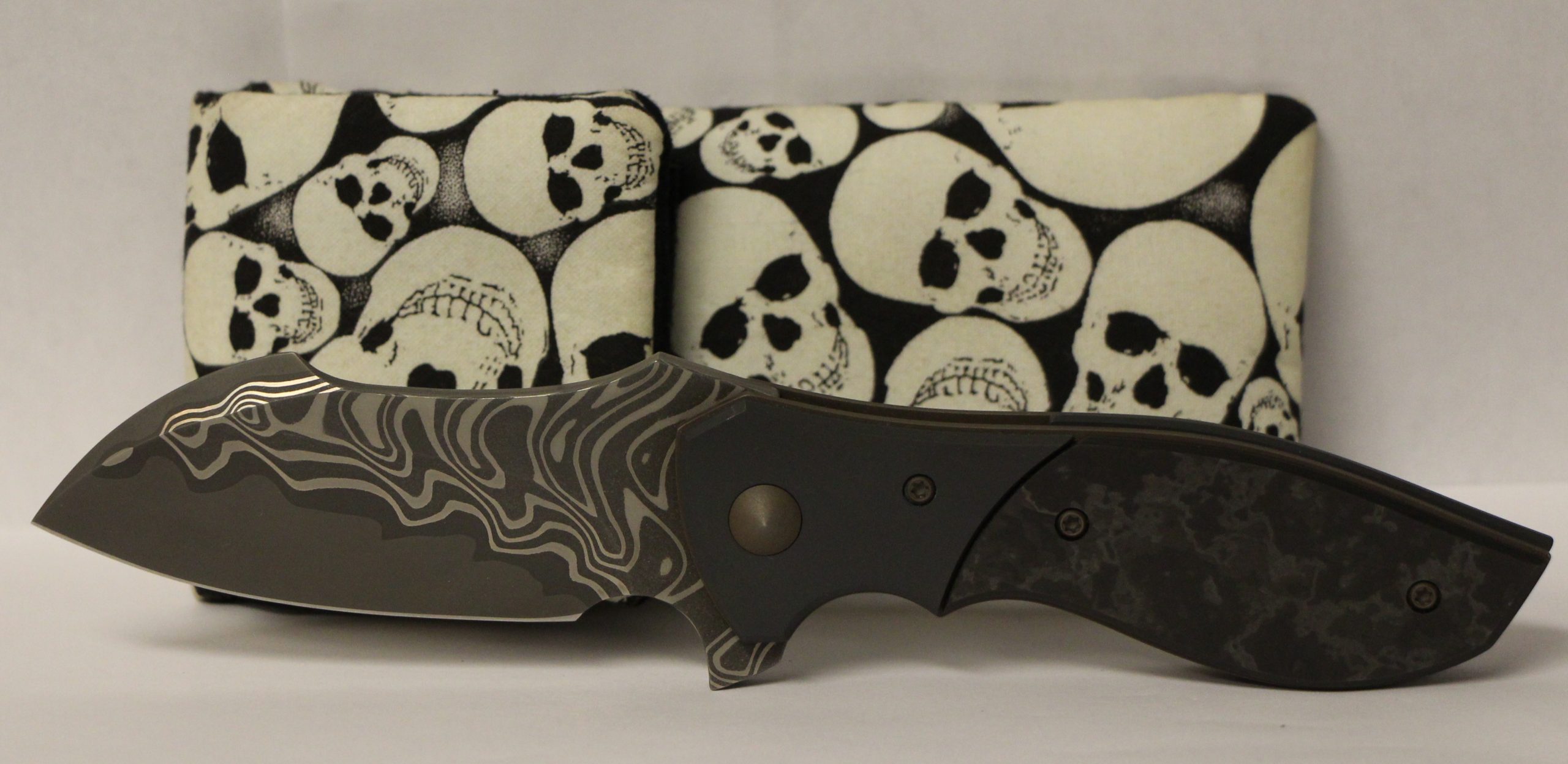 Jeremy Marsh Murder Mini Vanquish Knife w/Case
March 11, 2022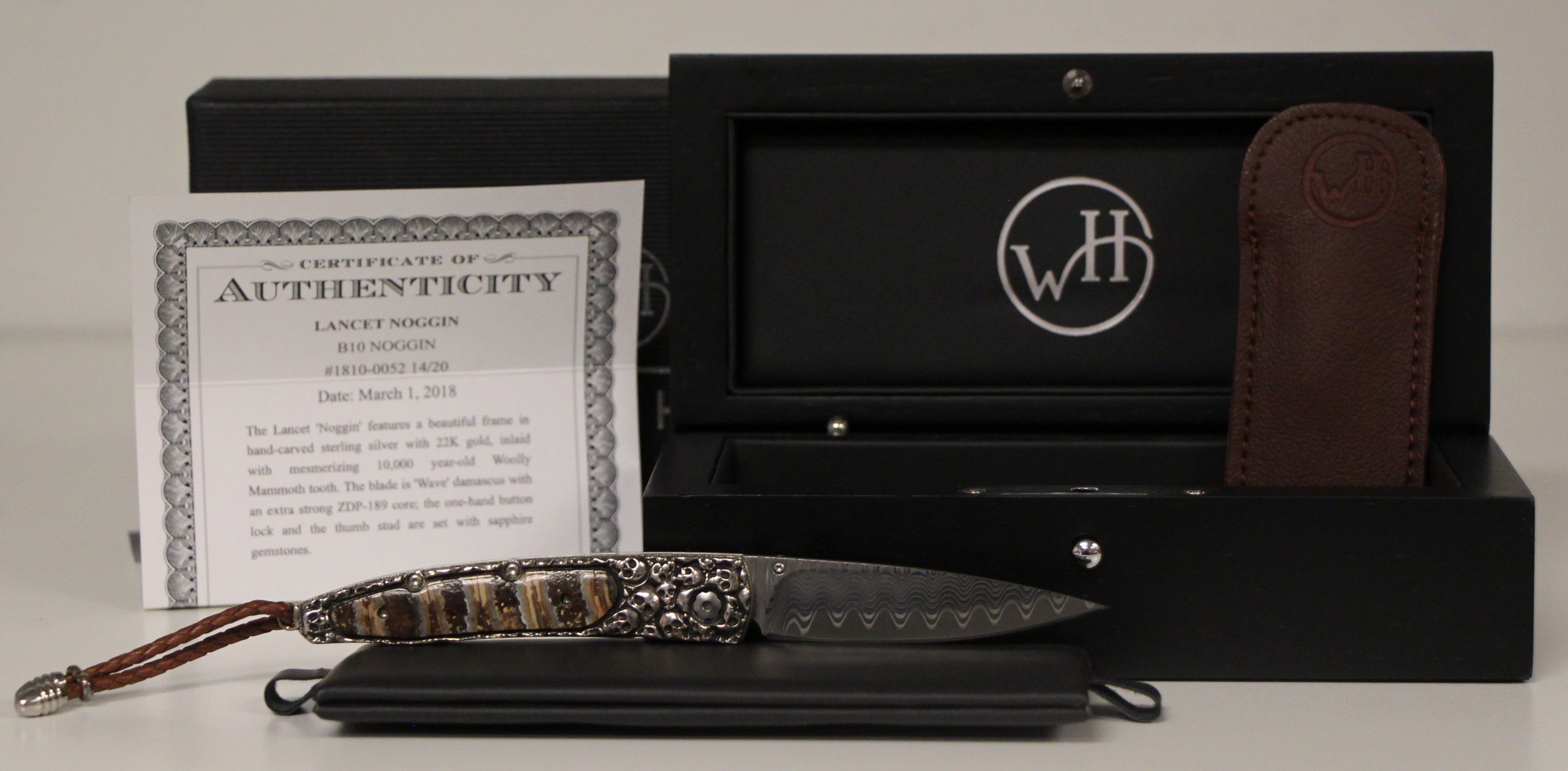 William Henry (B10) Lancet Noggin Limited Edition Knife
March 11, 2022
William Henry (B30) Gentac Blazing Limited Edition Knife 094/250
$1,699.95
The Gentac 'Blazing' features a beautiful frame in etched 'T-Rex' damascus by Delbert Ealy, inlaid with 'zinc matrix' apple coral. The blade is William Henry's 'Copper Wave' damascus with VG-5 core; the one-hand button lock and the thumb stud are set with spinel gemstones.
Description
FEATURES & SPECS
One-hand button lock system
Dimensions:
Blade 3.25″ (82.5mm)
Handle 3.80″ (96.5mm)
Overall open 7.00″ (177.8mm)
All William Henry knives feature a unique serial number which is engraved into the blade to assure the authenticity and lifetime traceability of the product.
The knife is shipped in an wood presentation box, and it comes with a pocket clipcase made from soft, high-grade leather, with an integrated stainless steel pocket clip.
Pre-owned knife in GREAT condition for used. (PLEASE see pictures)