Quality Jewelry Repair Services for Omaha, NE
The jewelry you wear often represents something important in your life. Maybe it was a gift from someone special, or a memento from a past vacation abroad.
When your favorite piece of jewelry is damaged or starts to show signs of decay, you want it repaired quickly and treated like the treasured item that it is.
When you need a local jewelry repair team you can count on, visit Sol's Jewelry & Loan. We provide reliable jewelry repair services to customers throughout Omaha, NE.
30 Years of Jewelry Repair Expertise
For the past 30 years, Sol's Jewelry & Loan has offered customer-friendly jewelry repair services to the entire Omaha metro area.
We have the skills to take care of any jewelry repair task including:
Securing gemstones
Repairing custom creations
Cleaning and refinishing damaged metals
Regardless of your jewelry repair needs, your satisfaction is important to us. We will work hard to find a unique solution that will withstand the test of time so that you can enjoy your treasured piece of jewelry for years to come.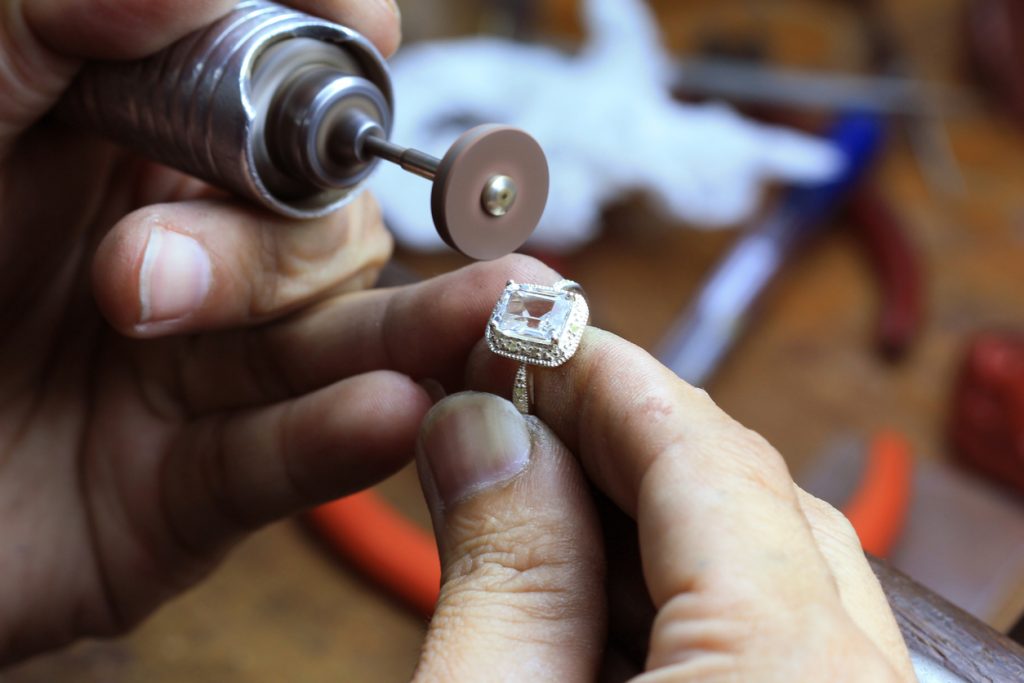 Jewelry Repair Services That Fit Your Budget & Your Schedule
When you visit any of our Sol's Jewelry & Loan locations, you will discover that we offer much more than a traditional pawn shop. During your visit, our knowledgeable staff will listen to your concerns and advise you on the repair process. We'll also give you a time frame that fits your lifestyle. With five convenient locations in the Omaha metro area, it's easier than ever to get your jewelry repaired and returned to you in a timely manner.
Because we pride ourselves on customer service, we offer repair services tailored to every budget and each unique jewelry piece. Trust our jewelry repair professionals to return your valuables in perfect condition without delay. We promise you'll find our work to your satisfaction.
Schedule Your Jewelry Repair Service Today
To get started or to discuss your needs with a member of our staff, call 402-333-7657. You can also stop by one of our five easy-to-find antique shop locations today to get a free estimate. We look forward to helping you restore your favorite piece of jewelry back to its previous condition.