Platinum Buyers and Sellers in Omaha, NE
Platinum is known for its beauty, durability, and high market value. If you're interested in buying or selling platinum jewelry, call Sol's Jewelry & Loan. We are your local platinum buyers and platinum sellers for Omaha, NE.
We Buy & Sell All Types of Platinum Items
Sol's Jewelry & Loan can help you whether you're looking for a gorgeous ring for a loved one or quick cash for your next vacation. We buy and sell platinum:
Bracelets
Watches
Necklaces
Rings
Cuff links
Coins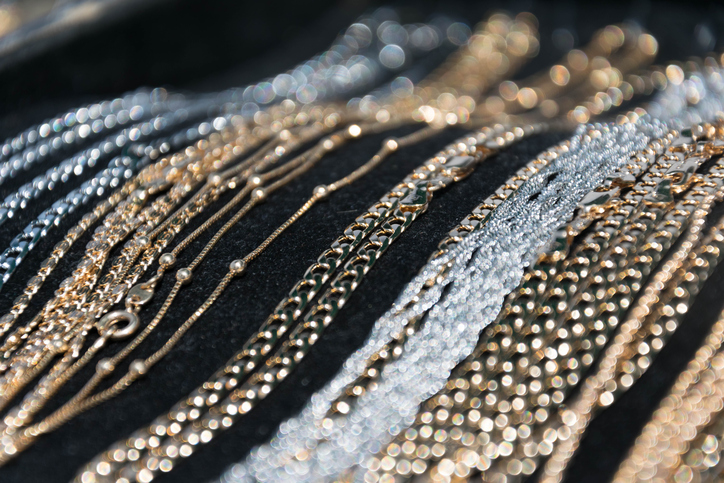 Our Platinum is Priced Fairly. 30 Day Guarantee on All Purchases!
Our selection often has one-of-a-kind pieces that are priced fairly. If you want to find a gift for yourself or someone special, check out our always-changing inventory to see what we have to offer. For your peace of mind, we offer a 30-day guarantee on any items you buy. If you change your mind, you can return your purchase.
Sell Your Old Platinum Items for a Great Price
If you want to sell platinum jewelry you no longer wear, count on Sol's Jewelry & Loan to help. We're experienced with the platinum market, so we can offer you a great price when we appraise your items. If you're in the Omaha, NE, area, come visit us today to get started.
Questions About Buying & Selling Platinum? Call 402.333.SOLS
Sol's Jewelry & Loan has served the Omaha area since 1980, and we're family-owned and family-operated. Due to our high customer satisfaction rates, we've expanded to six locations since opening over 35 years ago. When you come to us to buy or sell platinum, you can expect friendly, honest, and reliable customer service.
If you would like to ask a question, call us today at 402.333.SOLS. You're also welcome to visit us in person at one of our locations. Check out our list of locations on our contact page and choose the one that's most convenient for you. We look forward to acting as your experienced platinum buyers or platinum sellers.